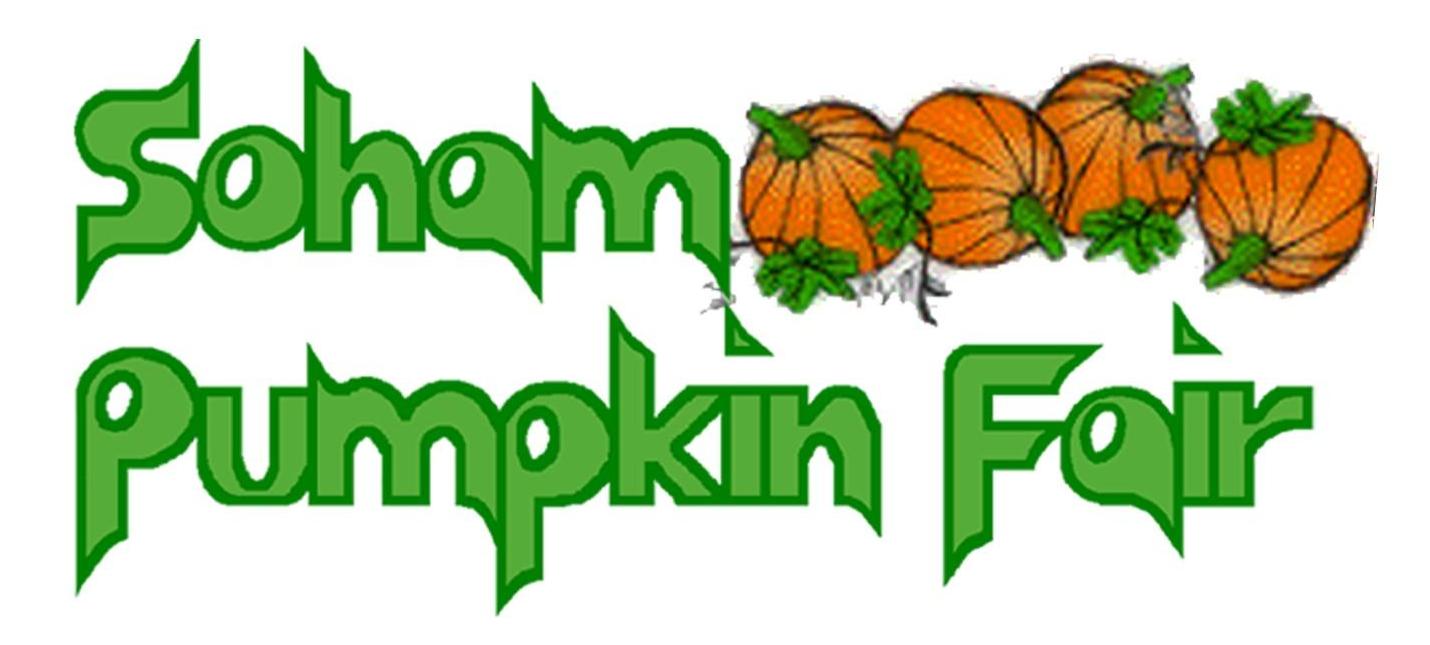 Pumpkin Fair Information
Entrance Fee and Parking information
Stall and car boot information
Classic Vehicle information


This year's fair is on the 24th September 2016.


Our theme will be '150 years of Beatrix Potter' - there will be lots of competitions, displays and activities linked with this, including a special fancy dress competition for under 11s to enter.

This year's charities are:
Soham United Football Club Youth Teams
Pos+Ability
The Shade Primary School P.T.F.A.
Soham Community Archive




Soham United Football Club

The club was founded in 1945 and has been providing children from our surrounding community with training and team participation for a number of years. We have recently expanded from 3 youth teams to 5:


Under 12 colts
Under 11's
Two Under 10 teams
A newly formed Under 7's team
A new mini kickers training group for ages 5-6

Our aim is to provide somewhere safe and friendly for the children to enjoy football and to this end we are trying to update the facilities we have. The main priority is to make the area safe and we are working to improve the car parking area and to replace the dilapidated fence surrounding the ground, as well as working to improve the overall site and clubhouse.

We have planned events throughout the year to help raise funds to carry out the improvements but the support from the Pumpkin Fair will be highly appreciated by us and the children that are part of the football club.


Suzy Stoodley
Club Secretary, Soham United FC Youth
sohamunitedfc@hotmail.co.uk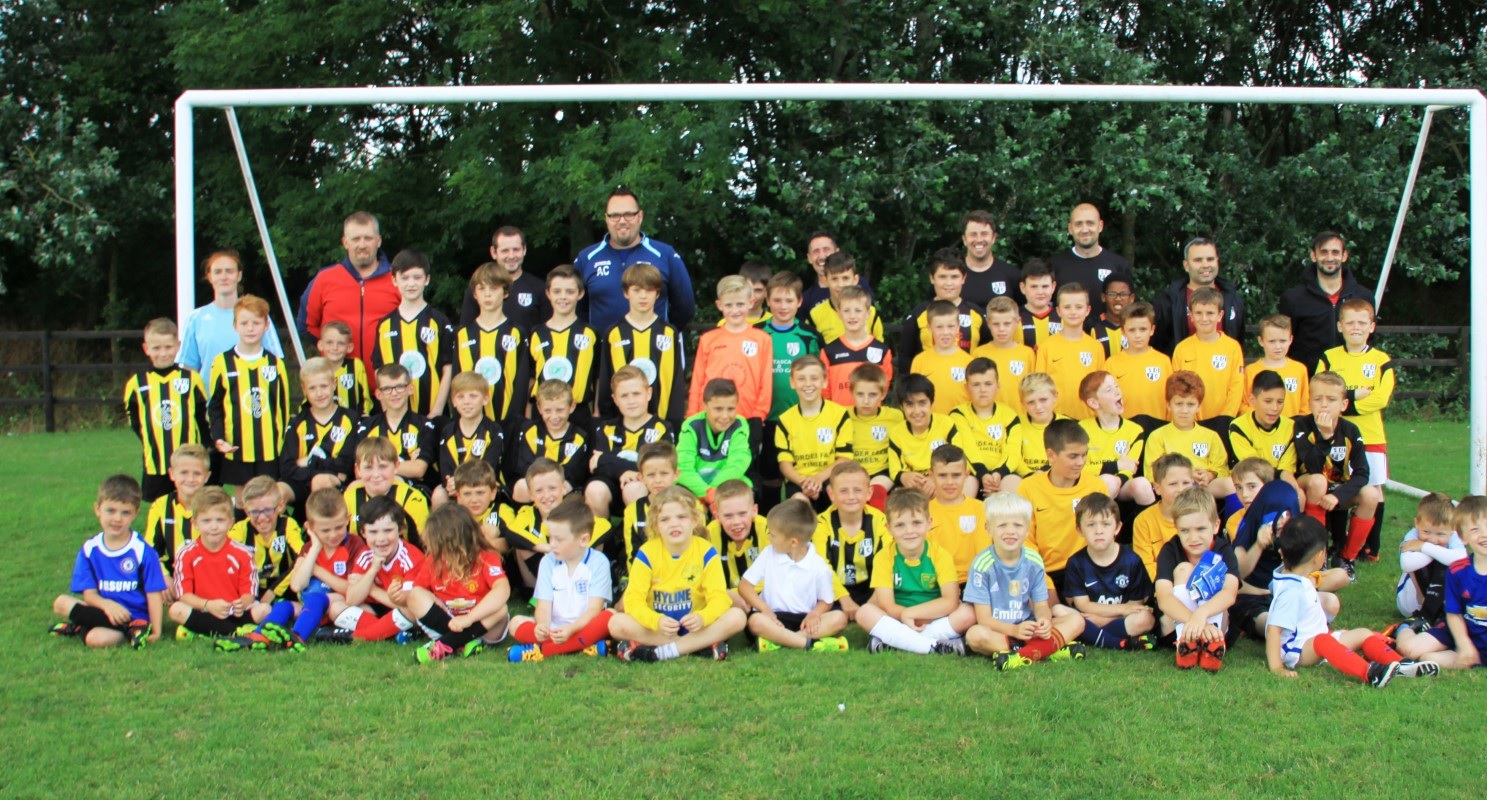 Pos+Ability




Mobility & Chair Based Exercise Group
Communication & Conversation

For those people who have survived a Stroke or are living with
Parkinson's, Multiple Sclerosis, Muscular Dystrophy or similar
long term neurological conditions

FREE FIRST TASTER SESSION
Classes 2 hrs per week every week for 6 months
Established classes in Histon, Exning, Ely & Littleport
Qualified Instructors & Support Assistants

Do come along and join us, carers welcome, and see if
we can help you to benefit in some way from what we
can do together

To book your place or
if you would like more information please
Tel: 07565 598 193
Email: posability3@gmail.com
Or visit our website: www.posability .org



The Shade School PTFA




The Shade Primary School is a newly built academy that opened on 1 September 2013 and is in partnership with the Staploe Education Trust, Soham Village College and Kennett Primary School. Currently, there are less than 200 children in the early years, Year 1 and year 2, but will grow, year by year, as a new group of pupils join and older ones move up through the year groups.

The Shade Primary School PTFA is a group of parents who are working hard to raise funds to improve the resources available to the pupils. This year we have purchased some new cushions and rugs to improve the school library – it is now a comfortable place to encourage our children's love of reading. We have also made improvements to the pre-school outdoor facilities.

Our next short term project is to purchase some musical and sports equipment. Over the longer term we would like to provide our children with some much needed outdoor play equipment.

We are very proud of what we have achieved as a small, but growing PTFA. We hope, with the support of the Pumpkin Fair, we can continue to help The Shade Pri-mary School and Pre-School grow and remain an important resource for our community.


Angela Leonard
Secretary
The Shade Primary School PTFA

Soham Community Archive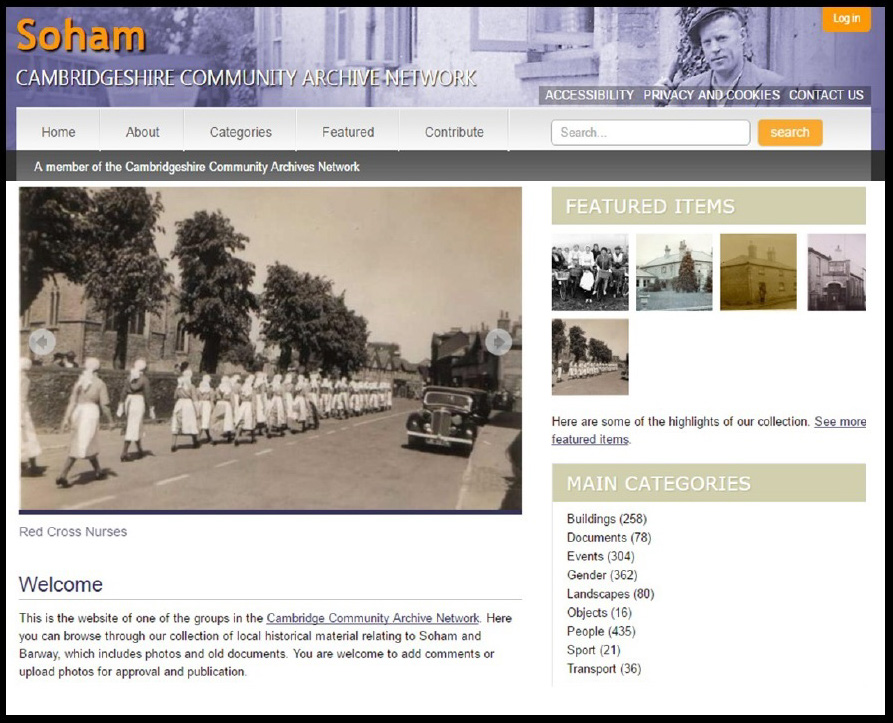 In 2006 the Cambridgeshire Community Archive Network was launched, in a bid to encourage towns and villages around the country to record their heritage online in the form of photographs, documents and audio/visual recordings. There are currently over 30 towns and villages represented each with their own website. The initial funding was supplied by Cambridgeshire County Council but since 2013 each group has had to pay their £100 subscription fee themselves, mostly by sponsorship or from donations.

The Soham Community Archive was set up in 2007 by Ann Roberts and a small team of helpers, and is currently run by Ann Roberts and Mary Burnside. The site is fully searchable and has hundreds of images relating to Soham people and places, past and present. Many images have been scanned in and uploaded from photographs and documents loaned by members of the public, who can also upload material to the site themselves, for approval, or submit comments on existing material.

Currently underway is a project to add photos of the interior of St. Andrew's church.
The website can be found at www.soham.ccan.co.uk
We are very pleased to announce that Mr Fothergill's has sponsored our pumpkin and sunflower seeds for 2016!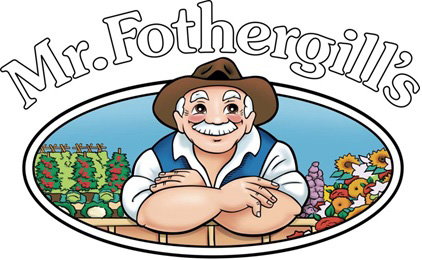 The Fair opens at 1.30 and finishes at 5.00 pm, however ALL ENTRIES must be bought to the recreation ground between 9.30am and 11.30am (Judging takes place from 11.30)

Admission prices are:

Adults £2.00
Children 12-18 and OAPS £1.00
Under 12 free


For parking, please use the Gardener's lane entrance onto the site.
Stewards will show you where to park.
You will be charged the usual entry fees plus £1.00.
Stall Holders And Car Boots
The Soham Pumpkin Fair Committee should like to invite Stall Holders to join them at this year's Pumpkin Fair.
Stalls
For the small sum of £20 those Stall holders booking online can hire a stall and canopy and sell their wares. As this annual event attracts a large crowd, stall holders are guaranteed to do a very brisk trade.
If you wish to have a stall at this year's Soham Pumpkin Fair then please click on the letter icon below to download a stall holders letter.


Car Boot
Car boot spaces are available at the following rate, this MUST be paid for on the day:


£10 for a commercial van

£7.50 for a car.

The Soham Pumpkin Fair Commmittee request that all stall holders and Car Boots are in position and set up by 12.30 pm.

Please note that The Fair goes on whatever the weather!

To Contact The Stall Manager please use the following email address:


Classic Vehicles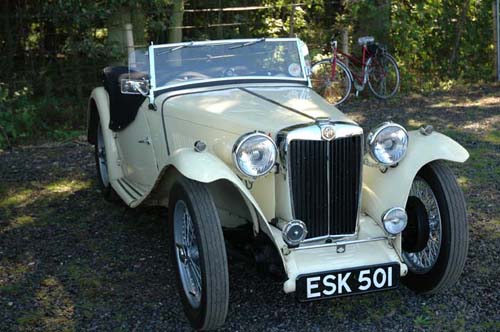 Classic vehicles are most welcomed to come along on the day and join in with the fun.


For further information email the organisers using the address below

office@sohampumpkinfair.co.uk

Soham Pumpkin Fair Website designed 2012 by SPF Committee
SPF_Fair_info.html Version 15.0 by Roy Pallett 15th August 2016
Drop Down Menu Design © 2007 stunicholls.com